حرب الكهرباء، عندما تصبح لعبة مورتال كومبات حقيقة في ايرلندا
لطالما شاهدنا عروضا مختلفة وبهرنا بها… وها نحن اليوم نشهد عرضا من نوع جديد.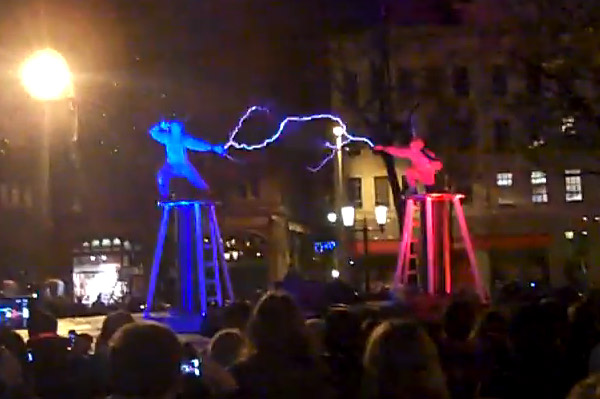 قد يبدو المشهد مألوفا لمحبي لعبة "Mortal Combat"!
ومن يدري، قد تصبح الكهرباء فنا استعراضيا يوما ما كما في الفيديو الآتي:
ما تشاهدونه هو حدث حقيقي في احتفال "Belfast Festival" في ايرلندا!
اتساءل ماذا ستكون النتيجة لو ان السماء بدأت تمطر حينها !
Got anything to say? Go ahead and leave a comment!