Use Your Browser as a Virtual Machine, Run Windows 8 on Your iPad!
Virtual Machines (VM) have become very popular nowadays, but who could thought that they could be used right from internet browsers?!!
"WSX" they call it (name may change in time), it simply allows you to run several virtual operating systems right from your browser… You can run Linux, Windows, etc…!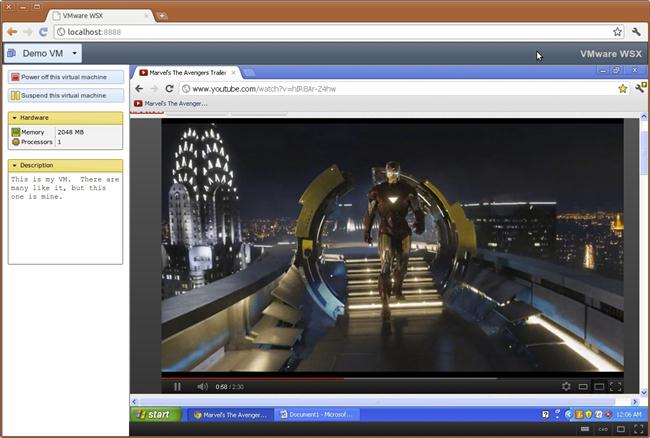 From the site:
This means that you can walk into the Apple store, pick up an iPad right off the shelf, and in less than a minute, start using your desktop back home. (Of course, provided you've port forwarded your WSX server so it's accessible outside your network.)

It's known to work with the latest versions of Chrome, Firefox, and Safari. It also works with the Internet Explorer 10 preview (though I'm still working on some bugs there). And for tablet users, it works quite well with the iPad running iOS 5+. Android users running Ice Cream Sandwich may get some luck with Google Chrome for Android, but I'm still working on Android compatibility.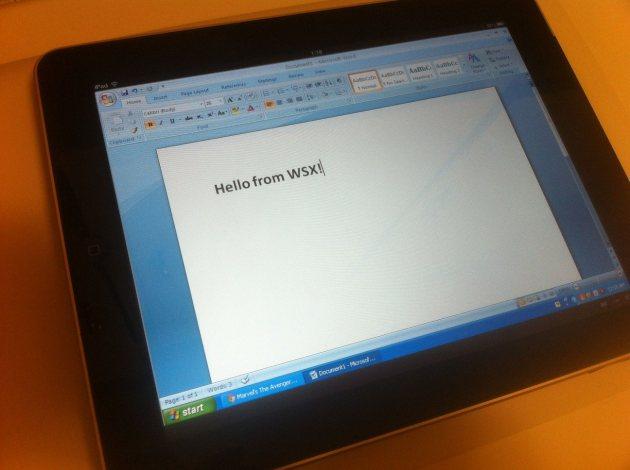 From the website:
Tell me some use cases

Sure thing.

You can work on your documents from your iPad from anywhere, knowing your data is safe in your network and not on some desktop streaming service company's VM somewhere in their datacenter, not worrying about what may happen to your data if their service is down.
If your server is acting up while you're at the store, you can connect to your VM from your phone/tablet and deal with it instead of rushing home.
Play Windows Solitaire from your iPhone.
Confuse people by running a VM from within a browser from within a VM from within a browser from within a VM from within a browser from ……
Have your presentation or demo live within a VM so that when your laptop dies at just the wrong time, you can grab anyone else's laptop or iPad and quickly resume where you left off.
Have your iPad set to sync music over the network with a copy of iTunes running in a VM, and then use the same iPad to interact with that same copy of iTunes without ever involving a PC or Mac.
Run Windows 8 in your VM full-screen on your iPad, so you can confuse everybody.
Tags: run linux on ipad, run windows on ipad, virtual machine, virtualization, virtualization from browser, vm
Trackback from your site.