Bright Spots, The Pins our Memories Longed for!
We always try to decorate what makes us remember the old days; photos have always seemed to be missing something and fianally we've found it,  Lit Push Pins were what we're searching for !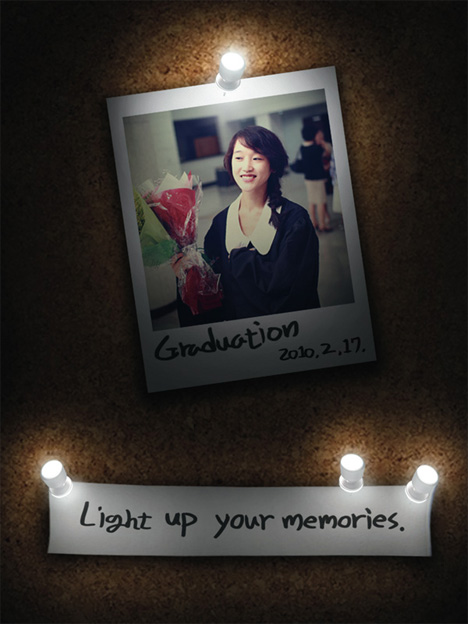 So you assume they're lit using some sort of electricity? You're wrong, there's no hidden battery, the pins are actually powered by an electrified sheet of aluminum found between a sheet of cork and a sheet of acrylic.
When the pins are pushed through the cork, they make contact with the aluminum and light up. The head of the pin conducts no electricity so the system is entirely safe for users. A switch on the board controls how bright the light from the pins is. The very cool idea was a 2011 Red Dot Design Concept winner, and while it's currently not in production we would love to see it in stores – and on our walls.
Tags: decorate images, light pins, lighting pins, lit, memories, pins
Trackback from your site.