Chinese Robots to play Ping Pong!
It's just as the title mentions, robot vs robot & robot vs human table tennis games! Never feel lonely again! It's really incredible how robots are gaining great strengths… I no longer believe that science fiction stories are science fiction anymore!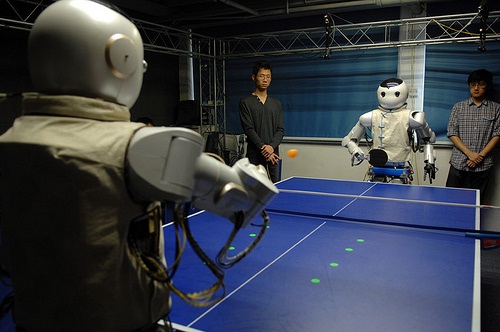 Here's a video:
Tags: China, chinese, human, ping, pong, robot, robotics, robots, sports, table, tennis
Trackback from your site.