The HRP-4C Singer and Performer Humanoid Robot!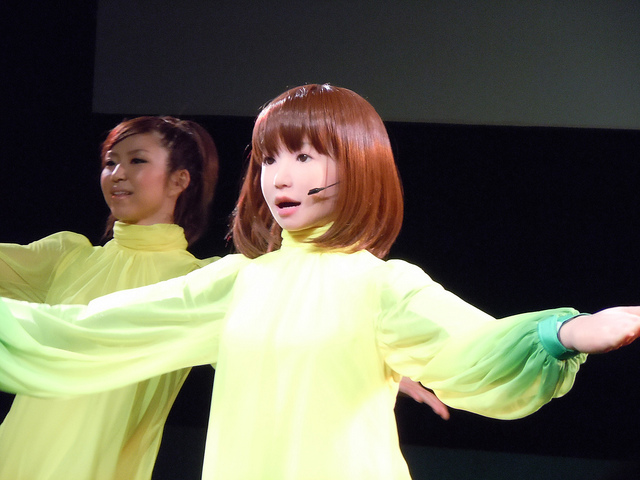 "Robots have been singing for a minute. But the HRP-4C doesn't just sing, she performs. Watch her chirp the lyrics to her song, work the crowd, and shake her stuff in sync with her back up dancers. It's pretty amazing." 
http://my.opera.com/igun/blog
Here's a must see video:
"The divabot, as she's being called, is being developed at Japan's Institute of Advanced Industrial Science and Technology. She uses special software to precisely mimic a human singer's head movements and facial features and synthesizes notes with Yamaha's Vocaloid software. Masataka Goto, head of the Institute's interactive media group, hopes that someday the robots will be used by the entertainment industry. From the looks of things, that's not too far off." 
http://my.opera.com/igun/blog
Waiting till the moment :-P:
Tags: hrp, HRP4C, japanese, robot, robotics, robots, uhmanoid
Trackback from your site.