Decide.com — What's the best time to buy electronics?
Now this is a big deal! Who thought that the lowest prices are available only on black Friday?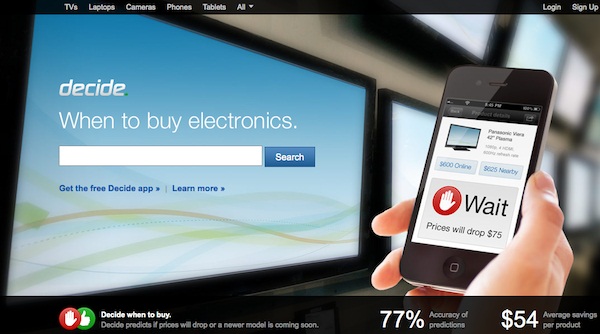 Visit
Decide.com
 and know when the best time to buy what you need is!
Tags: buy, cheap, cheapest, decide, electronics
Trackback from your site.