Whether you like it or not, cigarettes are bad for you and so are e-cigarettes. Regardless of a powerful marketing campaign and smokers' word of mouth, the truth about e-cigarettes remains that they are harmful to your health even if not as harmful as regular cancer sticks.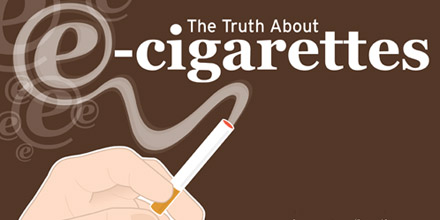 written by: termlifeinsurance on November 8th, 2010 Via:
the TermLifeInsurance Blog
Tags: artificial, cigarette, e, electrnic, LED, nicotine, smoke
Trackback from your site.