Great Britain's History Revived with Sand, The Japanese Sand Sculptures Exhibition!
At the world's first museum dedicated to sand in Tottori west Japan, wonderful sculptures and replicas of "The History of Great Britain" have been created by some of the world's best sculptures.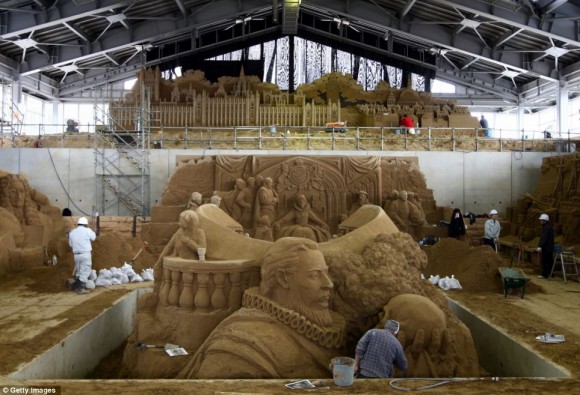 To beach or not to beach: A sand replica titled British Literature William Shakespeare at the Sand Museum in Tottori, Japan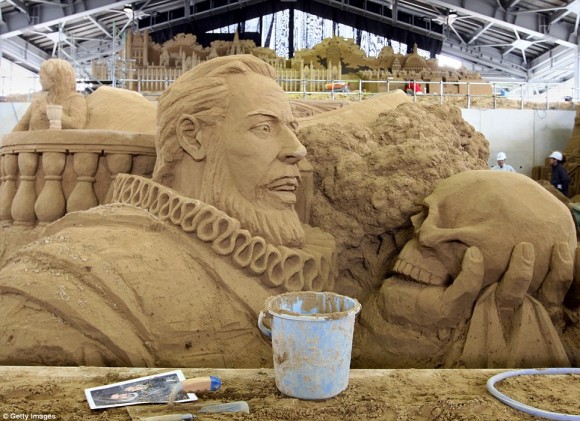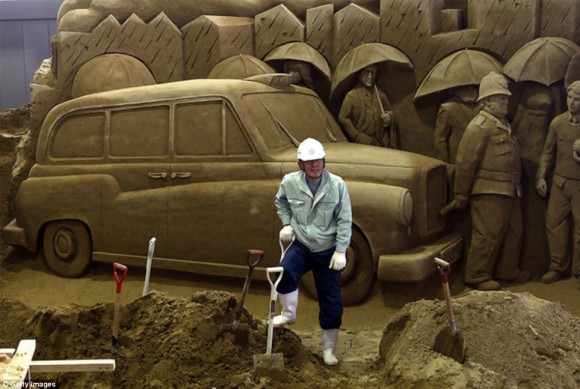 Taxi! Leonardo Ugolini finishes a Olympics-inspired sand replica titled Big Ben in Westminster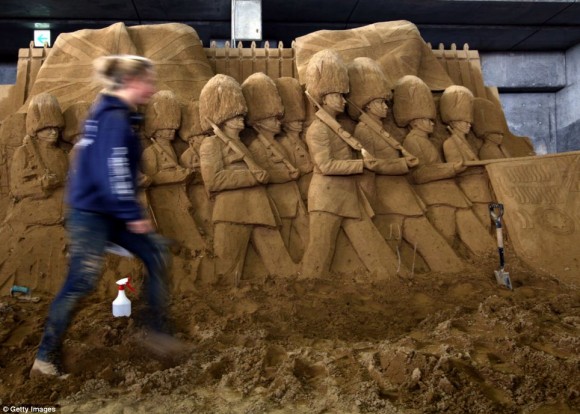 Grain Britain: UK artist Nicola Wood with her creation Imperial Guards In Front of The Palace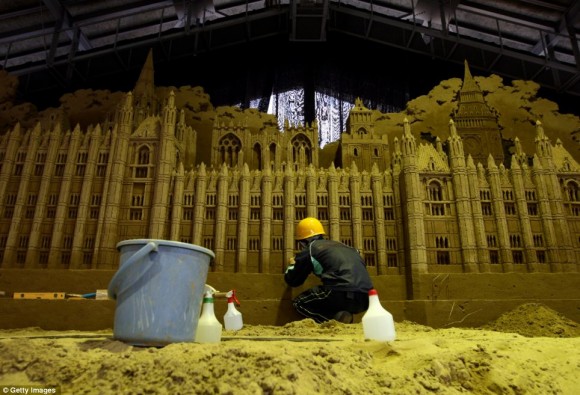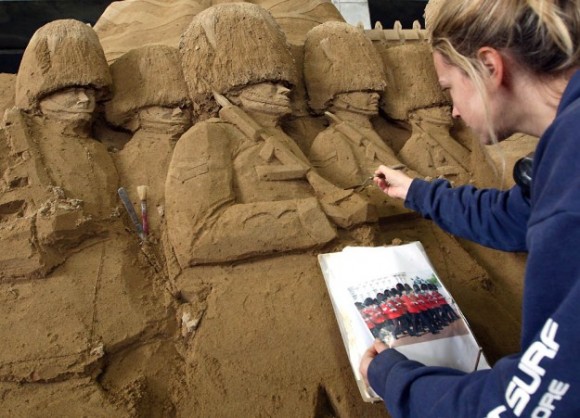 The exhibition hosted by the world's first ever sand museum is focusing on the theme of Great Britain as the nation celebrates it's hosting of the London 2012 Olympic Games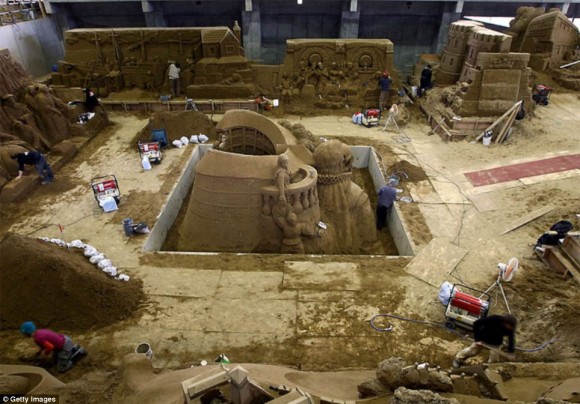 The sculptors created structures based on British themes such as the British empire, modern London and landmarks of London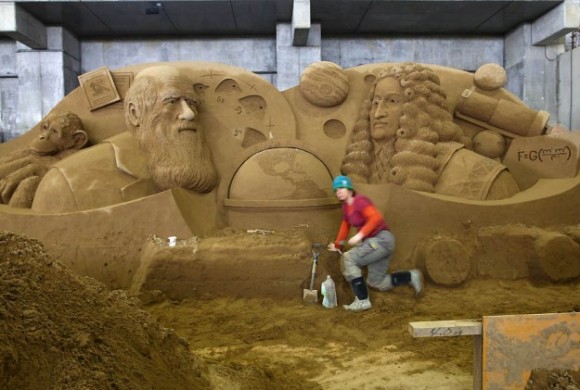 Artist Karen Fralich completes the replica "British Science The Legend of Sir Isaac Newton & Charles Robert Darwin"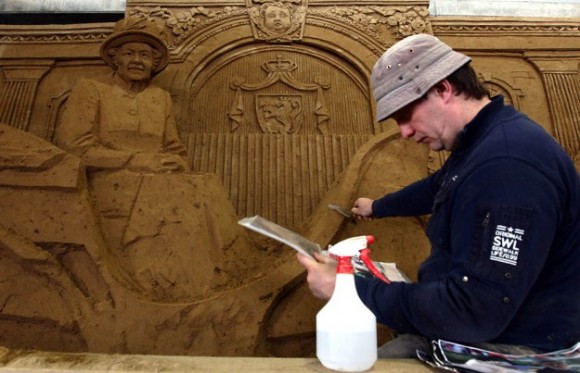 Russian Sculptor Alexey Shchitov working on his "Queen Elizabeth II With The Horse Wagon"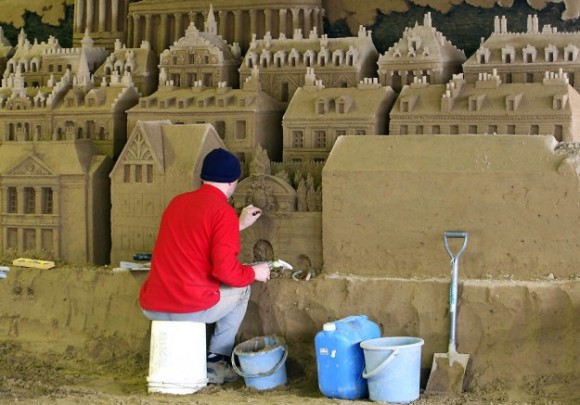 A team of 15 artists from around the world created everything from the Tower of London to the inside of a Great British pub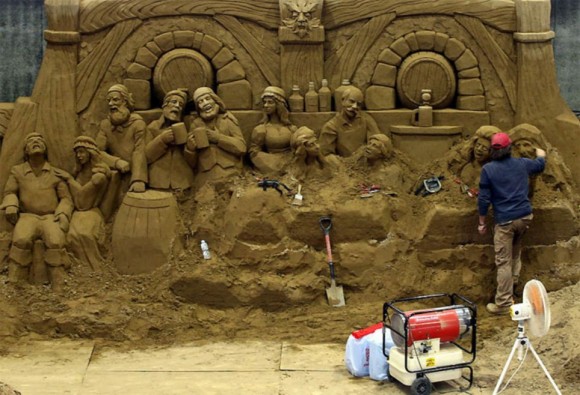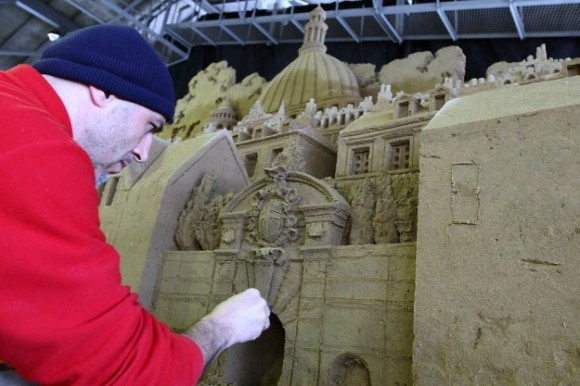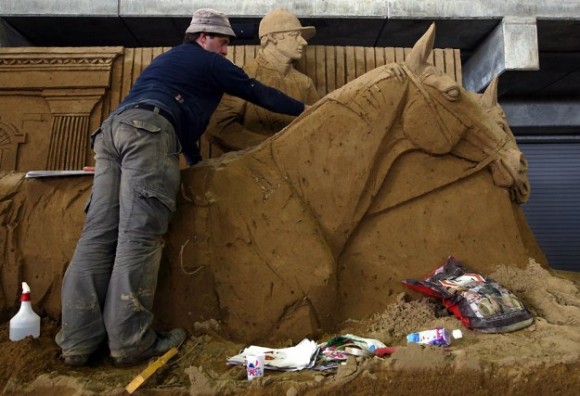 Dan Belcher sculpted this scene of happy sailors drinking at a pub, hoping to revive the memory of ancient London!
Tags: great britain history, history, sand, sand exhibition, sand museum, sand sculptures, sand statues, tottori, uk history, united kingdom history
Trackback from your site.