Happy Birthday to "It's Technologic"!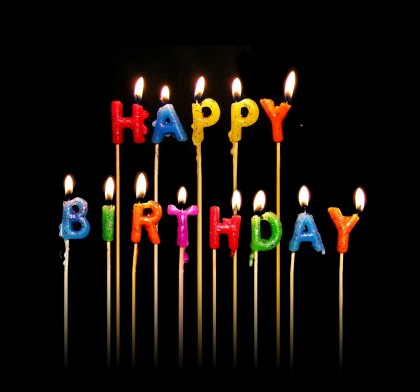 It's Technologic
is now available at
http://www.technologic.coolestech.com
, Author: Zobia. So Happy, Happy Birthday! From the website: ———————- Welcome to It's Technologic, the home of tech reviews, insights, and other logically techy thoughts. Here you will find a variety of reviews, recommendations, opinions, and maybe even some tips & tricks on social networks, apps, websites, gadgets, and electronics. The goal of this blog is to give useful information for its readers and allow readers to discuss their opinions on all things tech. Can't find anything to discuss? Head over to the It's Technologic forum "
Where Tech Blogging Meets Personality ;] 
" A forum that allows you to share your tech thoughts, meet new people, and even share your website/blog. Here at It's Technologic, feel free to add-on and discuss to any post and topic and share your opinions, tips, and thoughts. That's what "It's Technologic" is all about, logic. So, share your logic by pitching in. :] Background Info: It's Technologic was launched in September 2011 by its founder, Zobia. This blog has been up and running since. It's Technologic has been through many changes since the idea of a tech blog was made back in July 2011. This blog's name at first was "Not Just A Tech Blog", then got changed to "Where Tech Blogging Meets Personality", then to "Piece Of Tech" and as the final outcome, it is now called "It's Technologic" Logically awesome, isn't it? Once the blog was up at that name, "It's Technologic" went through many different looks and content and made it to this point. It's not the best tech blog out there, but it's pretty informational. Take a look around and stay for a while, maybe even leave a comment or too. ———————-
Trackback from your site.