After the successful and amazing jump for Felix Baumgartner in 14 October 2012 from a height of 38.9693 Km which broke the world's record, a nice experience to launch a small capsule  in space was initiated under a 7th grade science project called "HELLO KITTY IN SPACE".
What a lovely and cute launch! It needs no oxygen or pressure suit like Felix Baumgartner!
So you can try your own…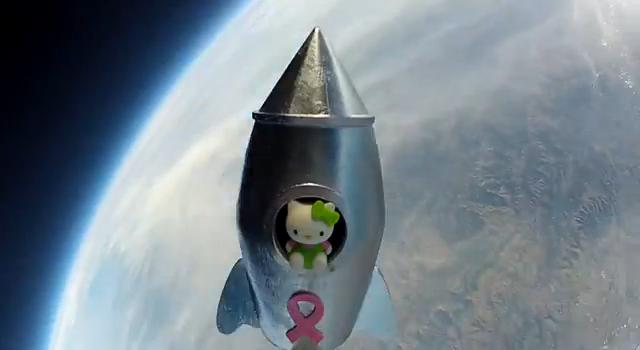 At launch…
At the moment when the balloon explode due to the internal pressure become greater than the outer pressure.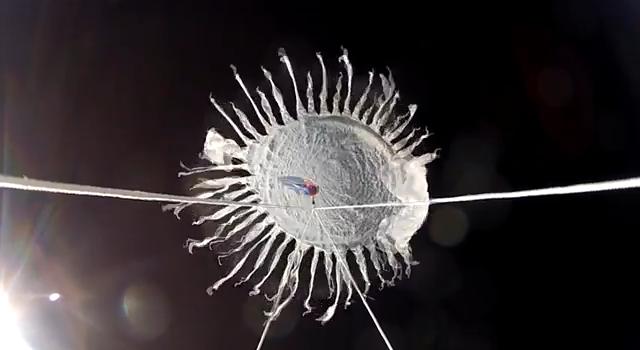 At the end they found the capsule  hanged on the tree… That's cool…enjoy with the video
You can find similar launch videos on: Toy Robot in Space!
Tags: felix buamgartner, felix jump, jumping from space, outer space, sending toys to space, space jump