Your Muscles Talk, MYO Listens
MYO lets you use the electrical activity in your muscles to wirelessly control your computer, phone, and other favorite digital technologies.

With a wave of your hand, MYO will transform how you interact with your digital world.
On May 2012 Thalmic Labs announced the launch of its MYO armband developer program.
Yes, just by using your arm gesture the MYO  is a Wearable Device using groundbreaking technology, that's able to measure electrical activity in your muscles instantly to wirelessly control your electronic devises as like your computer, phones and even like your drone Quadcopter and many other devices….Amazing.
The MYO works on combination of motion sensors and muscle activity sensors to track gestures, as like if you snap your fingers forward, wave your hand, or point your finger, it translates these actions into a gesture based on the muscles  movement.
just let's go behind the Scenes at Thalmic Labs..
For now, Thalmic Labs has a good achievements since the of the lunch  day, and they currently accepting  pre-orders for MYO to ship in early 2014. Get yours today.. For the Recent Milestones:
Also let's see how it works with electronics devices ..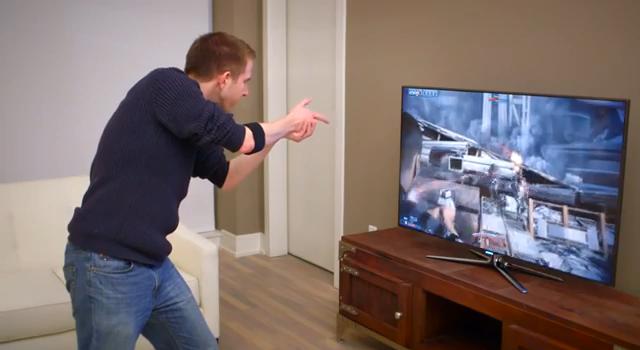 Thalmic Labs is a rapidly growing company that's dedicated to the development of gesture control, wearable technology and human-computer interaction. Our flagship product, MYO, recieved 10,000 orders in just two days, and continues to generate a massive amount of excitement about the future of wearable computing. Meet the team.
Sources
Canadian Startup Lands in Y Combinator Winter 2013 Cohort techvibes.com
Thalmic Labs Raises $14.5M To Make The MYO Armband The Next Big Thing In Gesture Control techcrunch.com