8 Mobile Phone Trends to Watch Out for in 2013
Today, advancements in technology are occurring at the speed of light. This is definitely true with respect to mobile phone technology. Add to that the astronomical rise in mobile phone ownership, and it's easy to understand why smartphone manufacturers are developing new phone models as fast as they can to keep pace with consumer demand. While mobile phones won't have the capabilities of a Star Trek communicator any time soon, expect to see a number of new smartphone features and advancements as early as 2013. Here are eight mobile phone trends to watch out for in 2013:
1. Improved 4G Performance
Like many cell phone owners, you're probably wondering what the "G" in 4G stands for and why it's so important? The "G" refers to a generation of cellular wireless technology. With each new generation, connecting to the Internet via your cell phone gets faster and faster. Still in its infancy, 4G systems are producing hyper-fast Internet speeds, often as fast as 3 megabits of data transfer per second.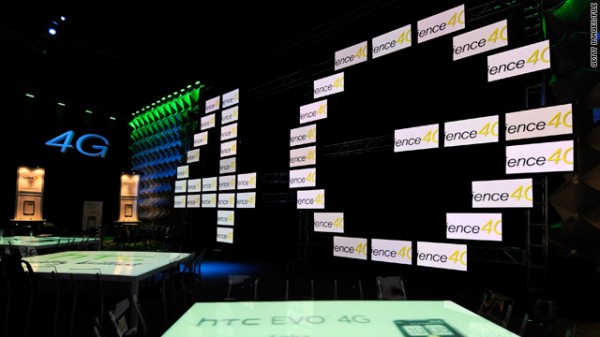 In 2013, expect these speeds to increase to 5 megabits per second and more. What does this mean for mobile phone users? You'll have a web browsing experience that comes very close to what you now experience on a laptop or desktop computer. When the 4G network is fully implemented, speeds as fast as 20 megabits per second are expected.
2. HTML5-Capable Phones
HTML stands for hypertext markup language and is used by web developers to create web-based documents.
HTML5
has been a boon to the mobile phone industry because it has enabled smart phone users to watch videos, listen to music, and play startlingly realistic games on their phones. As a result, one billion HTML5-capable phones are expected to be sold in 2013. If you are one of those one billion consumers who will be in the market for a smart phone in 2013, but don't want to be tied to a two-year contract, you'll want to
learn more about prepaid cell phones
so you can pay as you go.
3. More Advanced Operating Systems
The first two advances in mobile phone technology will result in more advanced operating systems. In 2013, expect both the Android and iPhone operating systems to work just about as seamlessly on your mobile phone as they do on your laptop or desktop. These operating system advancements will also make it easier to synchronize your mobile phone with your personal laptop, the desktop you use at work, and your tablet, resulting in a truly integrated computing environment.
4. PC Replacement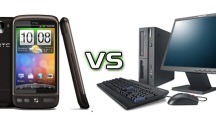 If your mobile phone works as well as your desktop or laptop, do you really need a personal computer? Some consumers think not. In 2011, more smartphones were shipped than PCs, and this trend is expected to continue through 2013 and beyond. Moreover, consumers are starting to use their mobile phones for surfing the web, watching videos, playing games, and engaging in other, formerly PC-based activities more than they do for voice communication.
5. The Mobile Cloud
Cloud computing
is all about using remote servers hosted online to store, manage, and process data. So, for example, instead of storing all of the photos you take with your phone's camera on a memory card, you can store them remotely, on a website that is easily accessed through your phone's web browser. For mobile phone users, this means accessing and interacting with data from anywhere on the planet. Cloud computing is in its infancy, but expect its use to proliferate throughout 2013, with the expansion of the 4G network and advancements in mobile browsing technology.
6. Projection and Augmented Reality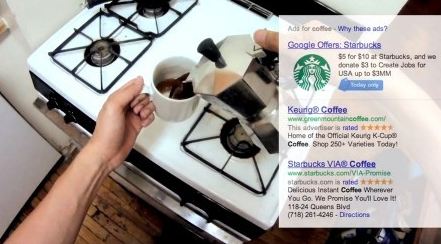 Two new mobile phone capabilities that are showing exiting promise in 2013 are projection and augmented reality. Projection gives your mobile phone the ability to display photos on an external source such as a wall or screen. Images are somewhat blurry at present, but expect clarity and sharpness to increase in 2013, as improvements to this technology are made.
With augmented reality, your phone can display real-time environments that you capture with your phone's camera and "augment" them by adding sound, video, and graphics. Think of the visual display the Terminator sees when he's scanning the environment. That's augmented reality. You won't see sophisticated Terminator-like displays in 2013, but you will see improvements in this technology that are difficult to imagine today
7. "Green" Mobiles
The green movement will continue to expand as the planet seeks more sustainable ways to manufacture goods that use energy efficiently and don't pollute the environment. Mobile phone companies have already begun producing phones made from recycled plastic. 2013 will also bring to consumers more solar-powered cell phone chargers and phones, as well as more powerful batteries that require less charging, an economically and environmentally costly activity.
8. Water-Proof Mobile Phones
Don't jump in the pool with your smartphone just yet. However, you will more than likely see mobile phones that can be completely submerged in water by 2013, if not sooner. Waterproof phones will soon be commonplace, thanks to a substance called Liquipel. This nano-coating is 1,000 times thinner than a human hair and permanently bonds to the surface of the phone. The day is just around the corner when you'll no longer have to worry about accidentally dropping your phone in water.
These technological breakthroughs are likely to become popular more quickly than we think; 2012's already half-way over! Learn more about these trends now, and stay ahead of the smartphone curve.
Tags: 2013 mobile trends, 2013 trends, computer vs smartphone, mobile trends, smartphone trends
Trackback from your site.