Add Your Photo To Your Comment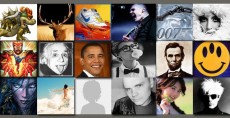 This is a tutorial on how to add your photo next to your comment…
By Mary Jaksch
This is the site where you can set up an image that will show up across a broad range of blogs and forums. Click on "Get Your Gravatar Today"
Step 2: Fill in the form. Use the email address you commonly use.
See below …
Step 3: Check the confirmation email Gravatar sends you.
See below …
Step 4: Click on the confirmation link in the email.
See below …
Step 5: Fill in further details.
See below …
Step 7: Upload your image.
If you want to use an image of you, make sure it's a close-up. The avatars are so small that only a close-up will work.
Watch the video for further details.
 go here to see it
. Show off your avatars in the comments
(As copied from
virginbloggernotes.com
)
Tags: add, comment, comments, how, image, photo, tutorial
Trackback from your site.