Decypher Watch, Easier Than You'd Think!
Design submitted by Lloyd from Australia. Lloyd says: This watch design is called "Decypher". The display may look mysterious at first, but is actually very easy to decipher once you know the trick behind it.
The watch face displays four figures, each with a lot of random-looking lines and triangles stuck on them all over the place. I tried staring at the image and trying to read off what time it was, before giving up and just peeking at the bottom of the image to read it off: 15:23. Here's the key to figuring out the numbers that the figures stand for: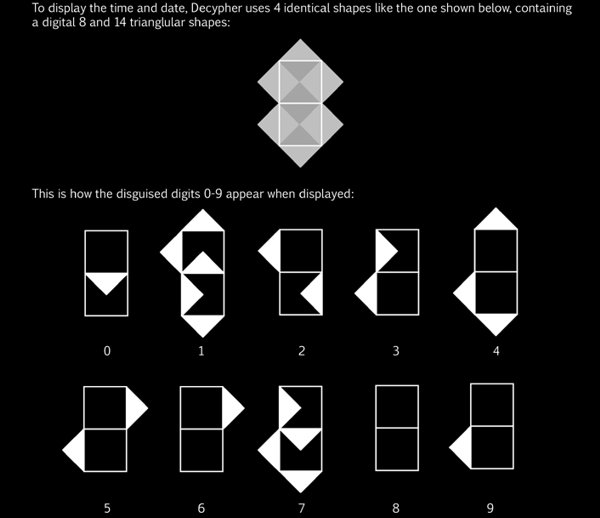 If you haven't cracked the code, this is how it was done: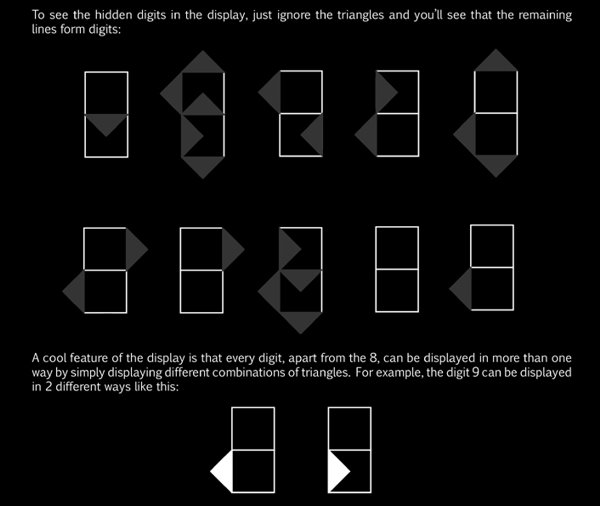 Extremely simple, right? But were you able to figure it out on your own? Now that you see it though, it's actually a really easy watch to read if you know what you're looking for. via: 
tokyoflash.com
 & 
technabob.com
Tags: cool watch, cypher watch, decypher watch, handwatch, watch, watch design, weird watch, wrist watch
Trackback from your site.