Throwable 360 Panoramic Camera!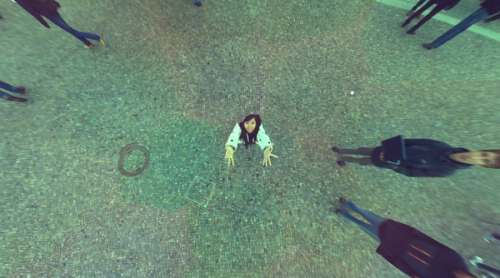 We present the Throwable Panoramic Ball Camera which captures a full spherical panorama when thrown into the air. At the peak of its flight, which is determined using an accelerometer, a full panoramic image is captured by 36 mobile phone camera modules.
[Via @Johl; Images courtesy of Jonas Pfeil, CC]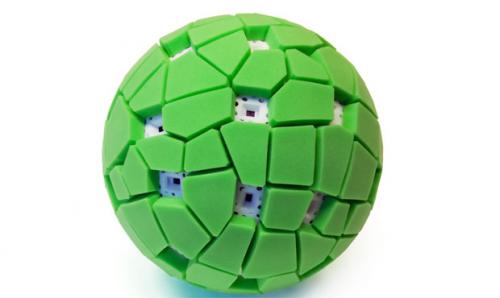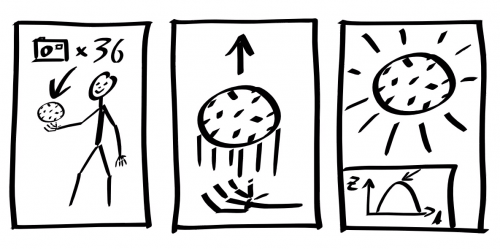 Pfeil describes how his invention works on his 
website
:
Our camera uses 36 fixed-focus 2 megapixel mobile phone camera modules. The camera modules are mounted in a robust, 3D-printed, ball-shaped enclosure that is padded with foam and handles just like a ball. Our camera contains an accelerometer which we use to measure launch acceleration. Integration lets us predict rise time to the highest point, where we trigger the exposure. After catching the ball camera, pictures are downloaded in seconds using USB and automatically shown in our spherical panoramic viewer. This lets users interactively explore a full representation of the captured environment.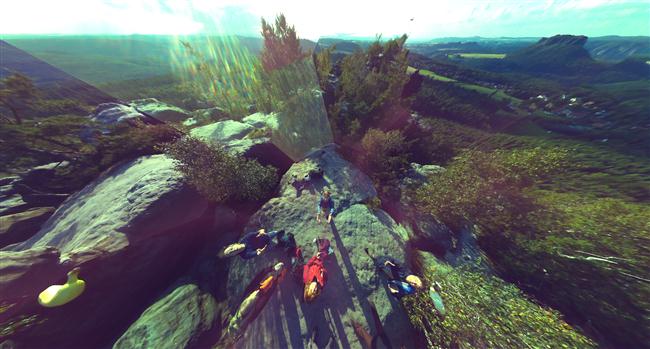 We used the camera to capture full spherical panoramas at scenic spots, in a crowded city square and in the middle of a group of people taking turns in throwing the camera. Above all we found that it is a very enjoyable, playful way to take pictures.
Other members of the project are Kristian Hildebrand, Carsten Gremzow, Bernd Bickel, Marc Alexa, and the patent is pending. They are currently looking for investors, and hope to make the camera available for sale soon.
For more information, visit http://jonaspfeil.de/ballcamera.
لقراءة الموضوع باللغة العربية اضغط هنا
Tags: 360, 3d, cam, camera, panorama, panoramic, throw, throwable
Trackback from your site.