Tired of Trying Clothes When Shopping? Kinect Does Everything For You!
Trying clothes while shopping is really painful, especially with people like me (you have to see how sad I am when purchasing clothes :-P). Now here's a brilliant solution from Bloomingdale & Bodymetrics, it's an in-store service that uses Kinect to help women choose the correct size jeans.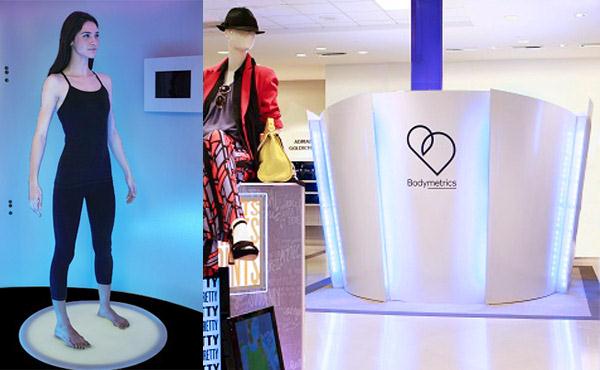 You  get scanned & classified into one of three groups: Emerald, sapphire, or ruby; then you can match yourself with sizes and styles that fit your classification before you buy.
Actually this means bad news for husbands… Women can now buy clothes even faster than they woulds have in the past… Which means more shopping and more items to buy!
Here's a video:
Video preview removed due to complaints, you can still view it here:
Bodymetrics @ Selfridges, Oxford Street, London
from
Bodymetrics Ltd.
on
Vimeo
.
Tags: 3d model, buying cloth, kinect, modelling, shopping, try cloth, virtual cloth
Trackback from your site.