Top Five Cool Gadgets For Kids
Posted on June 9, 2011 by David Allen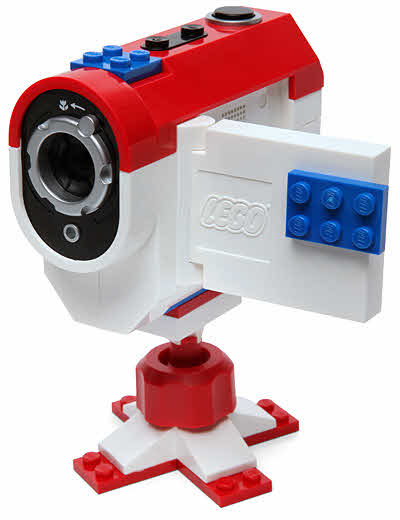 We spend a lot of time looking at gadgets and other cool stuff, but often we tend to overlook what has become a massive market, gadgets for kids! There are thousands of different styles and types of gadget around specifically designed with kids in mind! Therefore, I have put together my favourite Top Five gadgets for kids, but no doubt, we will be revisiting this subject again, soon!
A game of skill
This is something that I remember from years ago at school events and village fairs. You had to get the wand from one side of the device to the other. But in this case, the machine comes with its own internal power source, a hand powered dynamo that produces enough juice to ring the buzzer and illuminate all of the lights when metal wand touches the wire.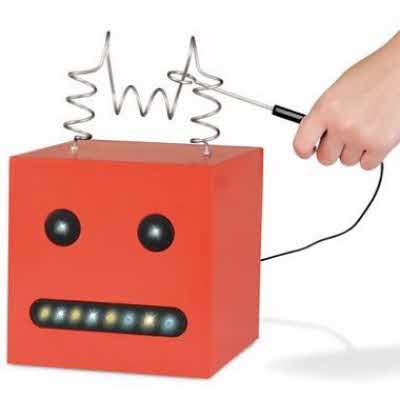 These are some details of the Nimble Noggin Dexterity Challenge;
If the metal surfaces make contact, they complete an electronic circuit, making the android buzz and flash his lights in robotic reproof–providing all the motivation a child needs to try, try again. The robotic noggin requires no batteries or external power and has no parts that can become lost. Ages 8 and up. 9″ H x 6″ W x 5 1/2″ D. (2 lbs.)
Priced at $16.95 was $34.95
Source [Egg Heaven]
Mini handheld microscope
This maybe a small device that could fit into a pocket but for a child who is interested in science the Zoomy Handheld Digital Microscope opens up a whole new microscopic world. Not only does this device offer up to x53 magnification, it can store images and connect to a computer for easy download.
These are the specs for the Zoomy Handheld Digital Microscope;
For Ages 3 and Up Handheld digital microscope Facilitates scientific observation by making it super-duper cool Displays digital images on your computer screen, captures photos and even records video Downloads to your computer or uploads to your class website Powered by USB connection to your computer and no batteries required Provides clear and sharp images via high-quality resolution Features 640 x 480 pixels (interpolation up to 1200 x 1600 pixels) Illuminates dark settings or objects Adjusts automatically to LED light available Encourages hands-on investigation Fits perfectly in child's hand and positions easily to view difficult objects Operates with ease; even for a young child Works with almost any computer with a USB port, Mac or PC
Priced at $59.99
Source [Coolest Gadgets]
The super spy watch
For the junior spy a watch is an essential piece kit and this Spy Net: Secret Mission Video Watch is just the job as it can record four hours of sound and twenty minutes of video. It can take images too with storage for up to two thousand at a time that can be downloaded via a USB connection.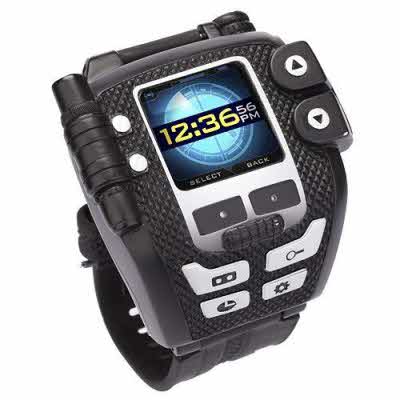 These are the features and details for the Spy Net: Secret Mission Video Watch;
The ultimate spy tool, packed with high tech spy features. Includes: real working video camera and microphone to record video, audio and even photos; full color 1.4" TFT screen to watch recorded videos and live playback; onboard memory to store your evidence and files; upload and download video missions from SpyNetHQ.com. Rechargeable battery and USB cable, included. Ages 8+. Battery charge will depend on how much the Video Watch is used. Certain features of the Watch require more power and charge than others. A quick trip to your laptop or PC, and the Watch can be powered up for more adventures. Heavy media use (ie Video): average 2-3 hours of performance on a single charge idle use (not heavy on features): 5-6 days on a single charge. Optimal charge time is 2 hours.
Priced at $41.54
Source [Kids Gadget Store]
The Lego digital video camera
With Lego finding its way into most aspects of the gadget world it is fitting that it has been used to produce this digital video camera for kids. With the addition of an SD Card, the user can store many hour video and edit it later on the computer. The main feature though is the Lego design and branding it looks real cool!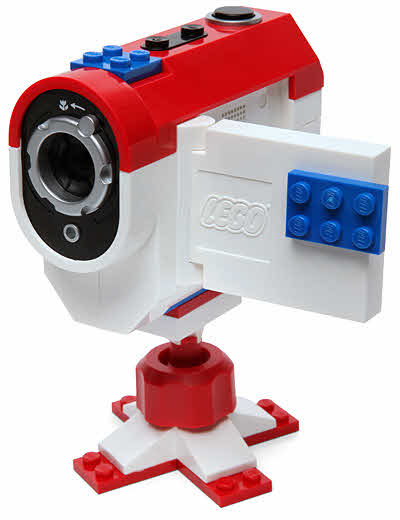 Here are the main features for the LEGO Stop Animation Digital Video Camera;
For Ages 7 and Up WARNING: SMALL PARTS – Not intended for children under 3 years of age. LEGO video camera records stop animation and regular videos Macro lens lets you get up close and personal with your LEGO creations Add your own SD card and store hours of video! 1.5″ rotation color screen Box includes: LEGO Video camera, LEGO Stop Animation Studio Software CD, adjustable tripod, 2 LEGO mini-figs Product Dimensions: 3.6 x 1.6 x 2.6 inches ; 13.6 ounces
Price was $79.99 the price now is $69.99
Source [Think Geek]
Smart looking pedalar bike
This is a design for older kids, it is a cross between a bike and scooter, with no seat the rider has to stand, but there are pedals to get the machine moving. The manufacturers claim that they are able to get 24 mph out this, which could be very exhilarating if done in the right place!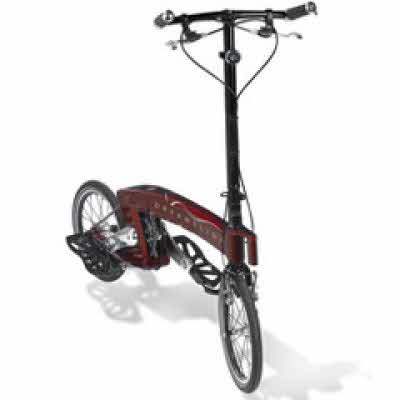 These are the details for the stylish Parisian Pedestrian Pedaler;
Agile enough to navigate the myriad turns of the Tuileries, its 32 1/4″ wheelbase provides responsive turning while cornering; the handlebar grips twist in-place via bearings to facilitate balanced leaning. Equipped with hand lever-controlled Tektro front V- and rear U-brakes, the cycle rolls on 16″ double-walled tires. Made with sealed tempered steel bearings, chromoly axles, and a lightweight, compact aluminium frame. It is steering column folds and attaches to the frame in less than five seconds for transport or storage. Unfolded 4′ L x 3 1/2′ H x 1 1/4′ W. (23 3/4 lbs.)
Priced at $1,975.00
Source [Hammacher and Schlemmer]
Source [Zedomax]
Tags: camera, gadgets, kids, lego, spy
Trackback from your site.