لقراءة الموضوع باللغة العربية اضغط هنا
The collected CDs were sewn together with wire then draped over inflatable mounds.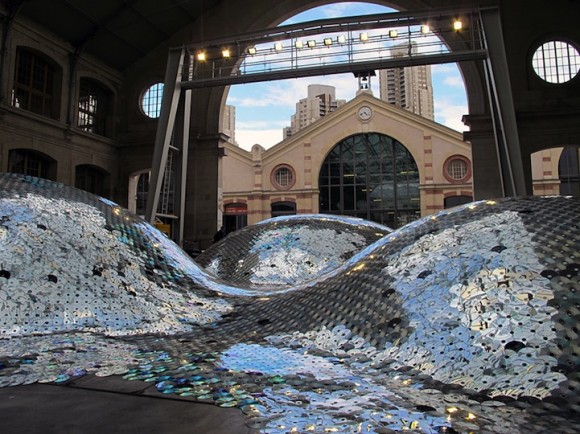 Called WasteLandscape, the installation by architect Clémence Eliard and artist
Elise Morin
 remains in place until 10 September when it will tour other locations.
The CDs will eventually be recycled. To continue reading
click here…
Tags: cd, compact, cool, disc, ocean, recycle, sea, strange
Trackback from your site.