DLNA, Wonderful Technology That You've Probably Never Heard Of!!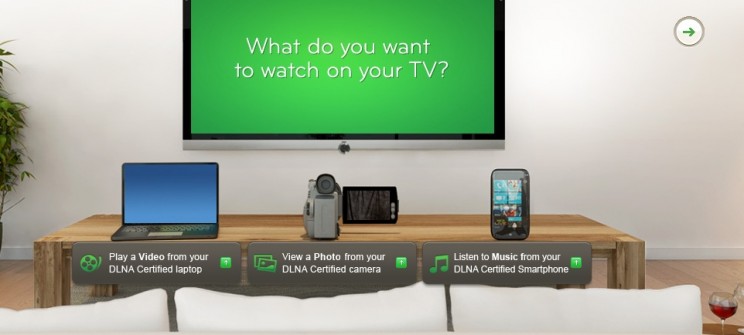 DLNA TUTORIAL
It wasn't too long ago that the only way to get movies, music and photos from your computer to your TV was to shell out $2,000 on a home media centre PC. Then came networked PVRs, media-playing games consoles and, lately, TVs and Blu-ray players that can plug into your network and play content without any intervention on your part.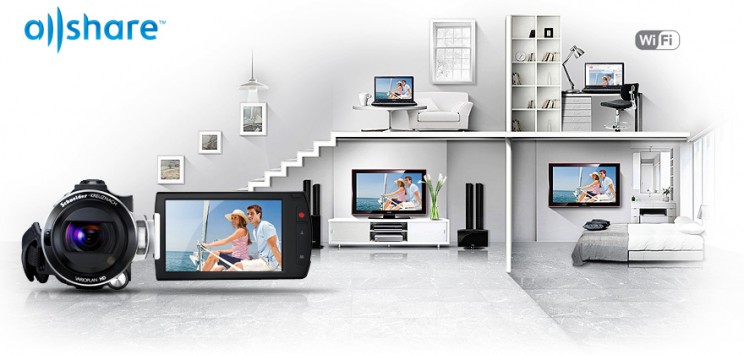 Indeed, today's consumer electronics devices offer more flexibility when it comes to computer content than ever before – and it's all possible thanks to DLNA (Digital Living Network Alliance), a rapidly-evolving standard that lets the devices easily find and stream content from networked sources.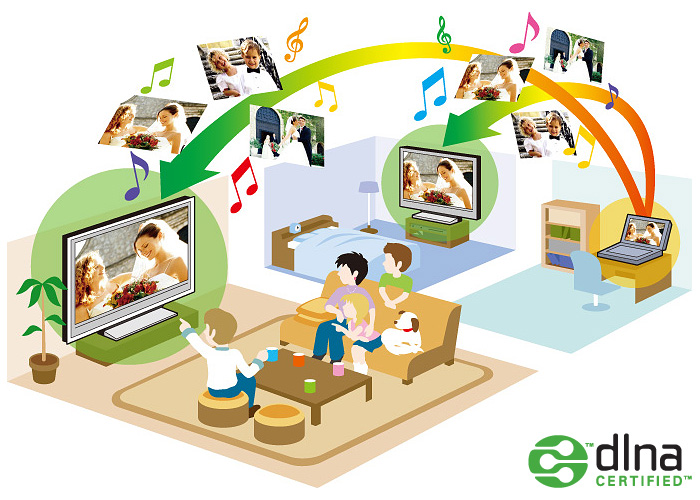 What does DLNA do? Put simply, DLNA is a technology that lets you connect all your digital media in a simple and easy way.
DLNA is going to have the biggest impact in the lounge. Many of us have nice large flat screens but only really watch television or DVDs on them. A device with DLNA built-in can communicate with another DLNA device and immediately share photos, music or videos.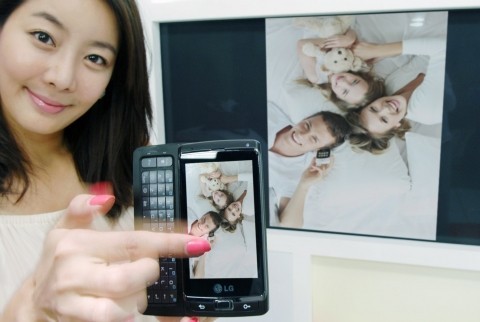 For example, you have been out for the day and taken a lot of photos. With DNLA you would simply plug the camera into the PC as normal, switch the TV on and then the entire family can enjoy a widescreen slideshow in comfort. Without DLNA you would either have to crowd round the PC or go to the effort of plugging a computer into the TV.
What do I need? There are three main components required to use DLNA. A Home Network – wired or wireless, this is to allow the various DLNA devices to discover and communicate with each other. Many homes with broadband already have a wireless router acting as the home network. A DLNA Certified Media Server – this device hosts and shares the media. Windows Media Player has DLNA built-in so when configured to share will act as a media server. Some newer BluRay players can act as a DLNA server so it is possible to watch a BluRay film on another TV from a central player.> A DLNA Certified Media Player – DLNA is already available in many devices including TVs, mobile phones, Network Storage Servers, Audio Systems but not restricted to this list. Many newer televisions now have DLNA built in but if yours does not you can simply buy a media player and connect it to the TV. The Western Digital Live TV is an excellent example of an entry level Hi-Definition media player.
Further Information:
http://www.dlna.org/consumer-home/The-Possibilities
Tags: dlna, dlna certified, dlna technology, share multemedia files to all electronics
Trackback from your site.