image credit: http://blog.mytrendyphone.co.uk
"Beautifully simple"; that's the marketing tag-line of Nokia's promotion of the N9 Smartphone. The N9 is the first, yet last, phone to run on Meego, the joint collaboration between Nokia's Maemo project and Intel's Moblin Software.
Thanks to Nokia for sending us a device for 2-weeks trial, "Love on the first sight" they call it! You'll notice that the smartphone doesn't have any buttons on the front, with only the volume controls and a lock button located on the right side of the device. What else could you expect from such a stylish phone?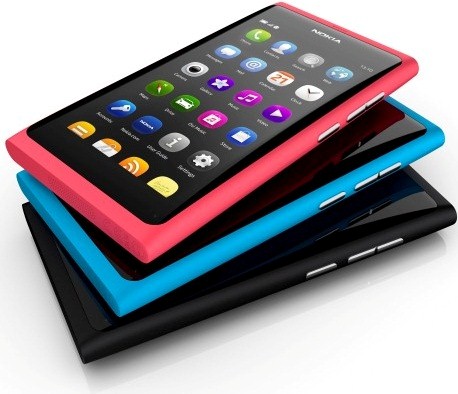 Hardware & Appeal:
Weighing just about 4.7 ounces and measuring less than half an inch, the N9 comes in either 16GB or 64GB built-in internal memory and is made up of polycarbonate monolith which forms up the N9 unibody. It is equipped with 1 GHz Cortex A8 cpu, 1Gb Ram, and PowerVR SGX530 GPU. Our review unit came in black, but cyan and magenta are also available.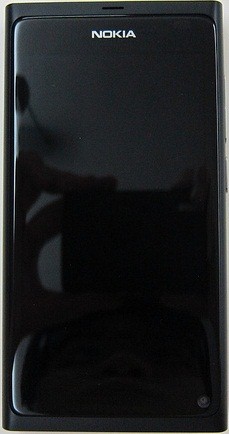 image credits: http://lesterchan.net
As you can see, the front view of the phone only shows the "Nokia" logo on top of the curved 3.9 inch Corning Gorilla Glass Multi-touch Screen, in addition to the speaker and the front camera.
The rear view is just as attractive as it could ever be! The 8 Megapixels Camera of Carl Zeiss Tessar F2.2 wide-angle auto focus lens along with the dual-LED Flash & the giant silver "Nokia" logo fill up the fascinating rear view.
Nokia has also clarified that the polycarbonate used for the N9's chassis is colored throughout, which means that if there's a scratch, there would be no change in color.
The loud speaker and the microphone are located along the bottom, while a silver-rimmed 3.5mm AV jack for audio & video out plus a precisely machined door protecting the micro-USB connector and flanked by the micro SIM tray can be found on the top of the phone; as techprolonged said:"It's awesome that Nokia has put labels with the direction to open things up" 😛 lol.
The battery is sealed and there is no microSD card slot, but the N9 comes with either 16GB or 64GB of built-in flash storage, so you may choose whatever suits your needs 😉
Software:
The phone runs on MeeGo 1.2 Harmattan, and the user interface greatly resembles the one found on Symbian Anna. The icons in particular share the same new look, and the overall visual experience is very appealing.
There are 3 main screens; The smartphone relies on swipe gestures to navigate from a screen to another. You can swipe in any direction you like in apps, where swiping only from left to right and vice-versa may work on some menus (such as the main applications menu). To prevent unwanted swiping in apps/games, the app may come with a swipe-disable feature.
The main screen is where all notifications happen, from social media feeds to websites feeds to email.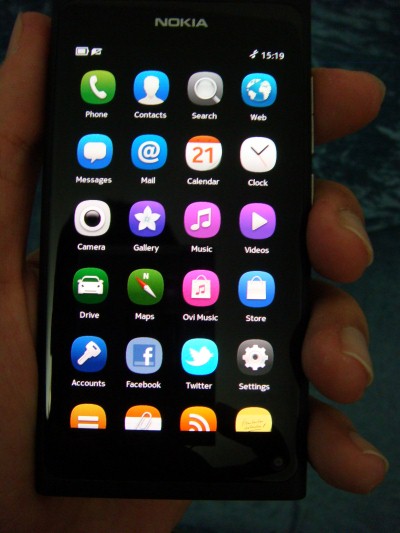 The second screen is the main apps screen,all you need to do is tap on the application to open it.You can also keep holding an app to change it's location (sorting) or to uninstall it.
The third screen is the multitsking screen, it shows all your open apps; unfortunately there's no way yet to sort the currently-open apps as you like. To close an app, all you need to do is tap and hold on any app, and an "X" will appear on the top right corner of each app, which you can tap to close.
There's also a "close all" button that you can use. In addition, there's a very cool feature that you may use to close any app instantly while you are still using it, you can simply enable an option in the settings to close an app when you swipe from top to bottom.
Nokia has also integrated NFC in the N9, and it's not just for making mobile payments. The company demoed the pairing of a Bluetooth headphone using NFC (instead of the usual PIN code method). news.cnet.com
In addition, NFC mode has been used by several games, including Angry Birds With Magic, by which the game is limited to 5 levels only, after using the NFC, however, the game extends to 20 levels. The N9 does not support flash (you can view youtube though, don't worry 😉 ), but flash may be enabled by using a certain version of Fennec, which is firefox for n9 (we haven't tried this though). The app stor is very limited till the moment, but here's a rumor: we can expect that 
Alien Dalvik, an emulator which puts Android apps on non-Android devices
, may be out for N9…
Camera:
The 8 Megapixels Camera of Carl Zeiss Tessar F2.2 wide-angle auto focus lens along with the dual-LED Flash was quite responsive and resulted in high quality images. The phone also lets you tweak a variety of shooting modes, including changing the ISO to a maximum of 800 for shooting at night.  Here are some sample compressed images (click on a photo to see the original untouched version):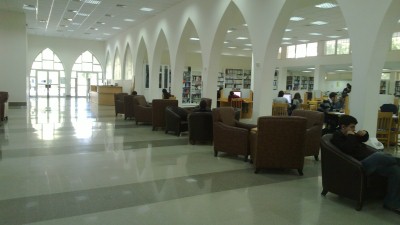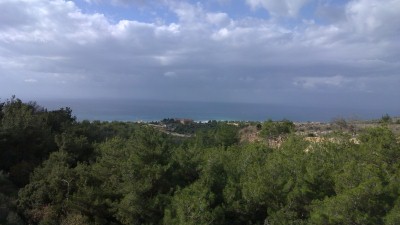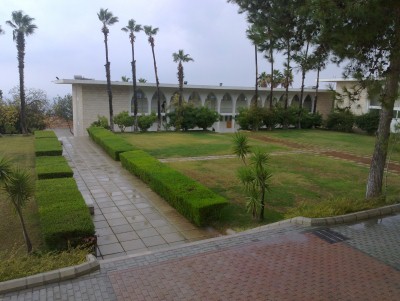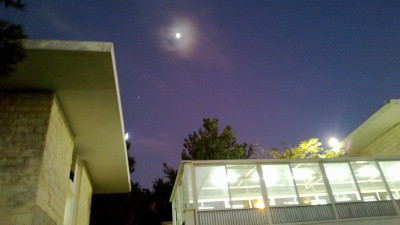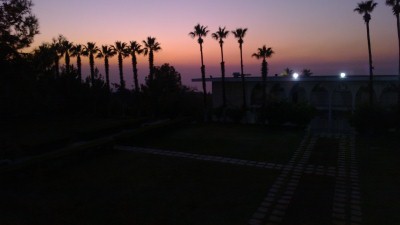 Summary: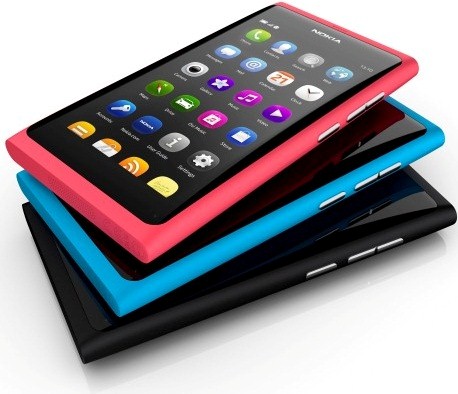 * The Nokia N9 is also known as: Nokia N9-00, Nokia Lankku.
Pros (in no specific order):
– 8 MP high quality Carl Zeiss camera & 720p video recording
– Stylish, sleek, & eye catching design & light weight
– Anti-scratch AMOLED Gorilla Glass Screen
– 16/64 GB Storage (Please note that some storage is reserved for the phone apps)
– 1450 mAh Battery
– Nokia clarifies: "The polycarbonate is coloured all the way through in the manufacturing process, so scratches, marks, or dents from everyday use will not show up."
– Free lifetime navigation and free downloadable maps worldwide through Nokia Maps.
– As simple as you could ever imagine!
 – Eco friendly (
Free Of PVC, Recyclable, Unplug Charger Reminder, Power Save mode, Ambient light sensor, Free of brominated, chlorinated compounds and antimony trioxide
. 
Source
).
– Feeds on the main screen directly.
– It's pretty convincing, I've already convinced a lot of my friends of buying it 🙂
Cons (in no specific order):
– Non-Removable Battery
– High Price
– limited app store (though rumors exist that there will workaround to run android apps)
– No external memory slot
– No Adobe Flash support (though you may use a certain version of Fennec for flash support, which we have not tested)
– No HDMI output
– No FM Radio (See update 3 below)
Full Specifications can be found on gsmarena.com
Thanks to Nokia for sending us the phone for trial, thanks to Hazem at Nokiaconnects for suggesting our site for the trial, and thanks to Ramzi Khayat & Ahmad Dafer for taking great pics of the phone for us! 🙂
Update 1: This review was mentioned on: Nokiaconnects.com
Update 2: For more tips you can read this post titled "9 Things You Didn't Know About The Nokia N9".
Update 3: Thanks to et3rnal for his great comment:
N9 has a Radio it only needs app and there is one on beta  "still in beta but this is a new project and it does work " http://forum.meego.com/showthread.php?t=3902 the last version on that topic is 0.0.5 and u can download it from here (http://dl.dropbox.com/u/61579863/fmradio_0.0.5_armel.deb ) also if you check the N9 developer specifications it mentions that it has a radio chip + Fm transmitter (but without antenna  ) This is an actual radio not internet one 
Update 4: Thanks to Myname24 for his great comment:
flash have been released and PR1.2 with folders and video call and an official radio have been released to store and PR1.3 is in the works.
Update 5: Thanks  Khalil Koros for the great info:
An unofficial WhatsApp is currently being created, for more info: 
http://blog.gsmarena.com/unofficial-whatsapp-for-nokia-n9-and-n900-in-the-works/
Tags: android, cellphone, handset, harmattan, Intel, Lankku, maemo, meego, n9, n900, nokia, Nokia n9 review, nokia n9 vs iphone, phone, review, smartphone, stylish, trial
Trackback from your site.