Nokia 700, World's Smallest Smartphone, & a Very Cool Symbian Belle Trick!
Remember the old days when the coolest kid at school was the one with the smallest phone? Dubbed as: "The smallest smartphone in the world" , the Nokia 700 is a neatly packed tiny, yet powerful, handset. The build quality is as impressive as all phones by Nokia. It feels so lovely to hold, the weight is right & the size is tight! Despite the weight, the phone impresses us with it's specs and features. Thanks to Nokia for sending us a device for a 2-weeks trial 🙂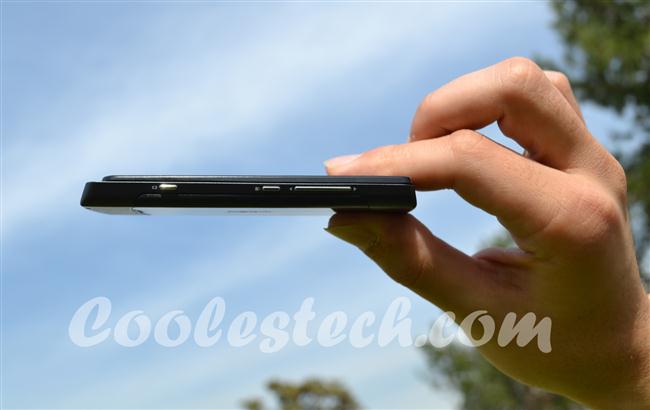 Hardware:
The phone's thin frame holds a 360 x 640 pixels (~229 ppi pixel density) 3.2-inch Gorilla Glass AMOLED Clearback multi-touchscreen along with a 5MP camera capable of shooting 720p@30fps video, and a loud speaker elegantly placed on the front bottom curve; Hidden beneath is a 1GHz ARM11 (1.3GHz after update), a 2D/3D Graphics HW Accelerator with OpenVG1.1 and OpenGL ES 2.0 GPU, and 512MB of RAM.
It's a real WOW how all these specs fits in a phone of Size: 110 x 50 x 9.7 mm & Weight (with battery): 96 g!
You can view the full specs list on GSMArena.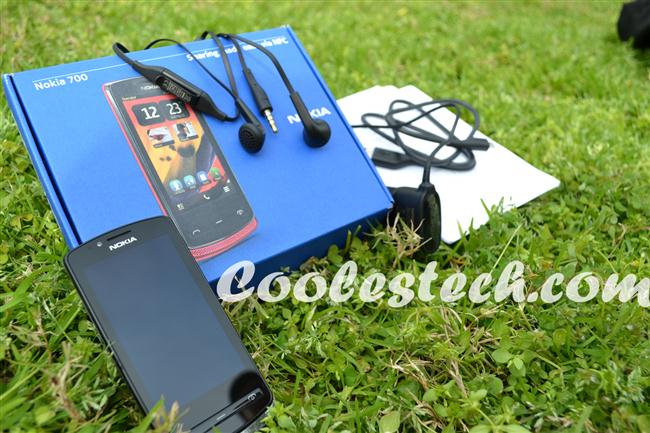 Camera: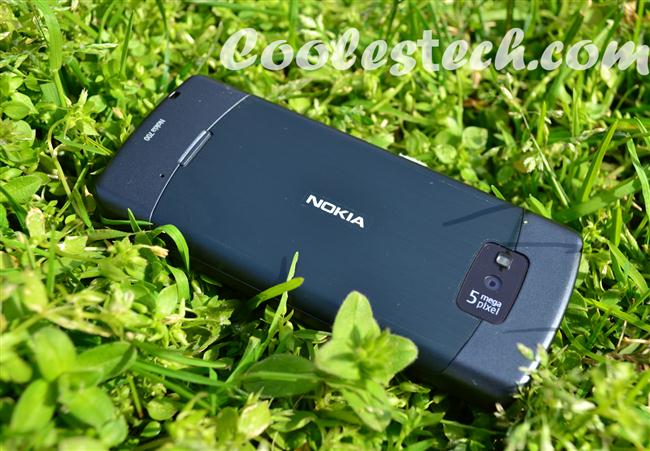 The 5 Megapixels  fixed focus Camera along with LED flash was quite responsive. Here are some sample images, we're sorry, during our trial we could only capture photos in cloudy environments, images would be of much higher quality in sunny environments… You may also process these photos using advanced image enhancing programs such as Adobe Photoshop or GIMP, these are original untouched photos (click on a photo to see the original untouched version, or download all original untouched samples here (some are not published)):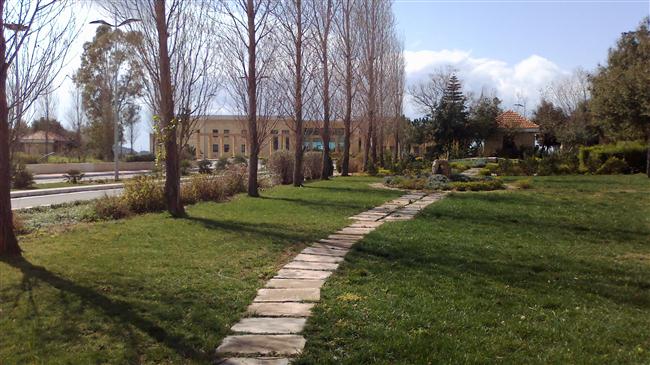 All of the above images are compressed, click on an image to view the original untouched version or download all original untouched samples here (some are not published).
Gaming:
The Nokia 700 is definitely a great gaming phone, although its 360 x 640 pixels 3.2 inches screen shows the opposite. With 1 GHz ARM11 (1.3GHz after update) & 2D/3D Graphics HW Accelerator with OpenVG1.1 and OpenGL ES 2.0 , games run as smoothly as possible! We have tried: SpiderMan, Assassin's Creed , and Asphalt: Adrenaline 6. In addition, NFC adds great functionality to certain games.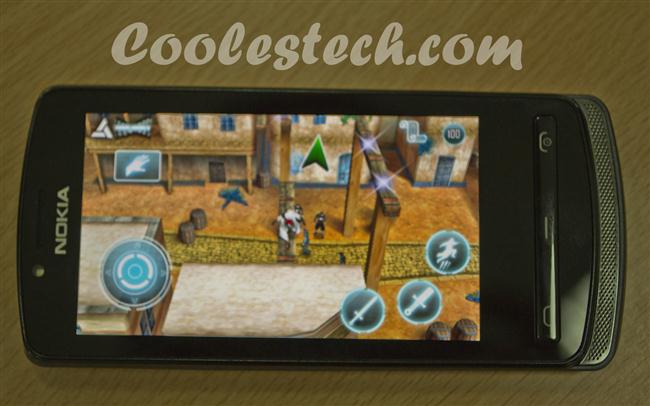 Symbian Belle Operating System: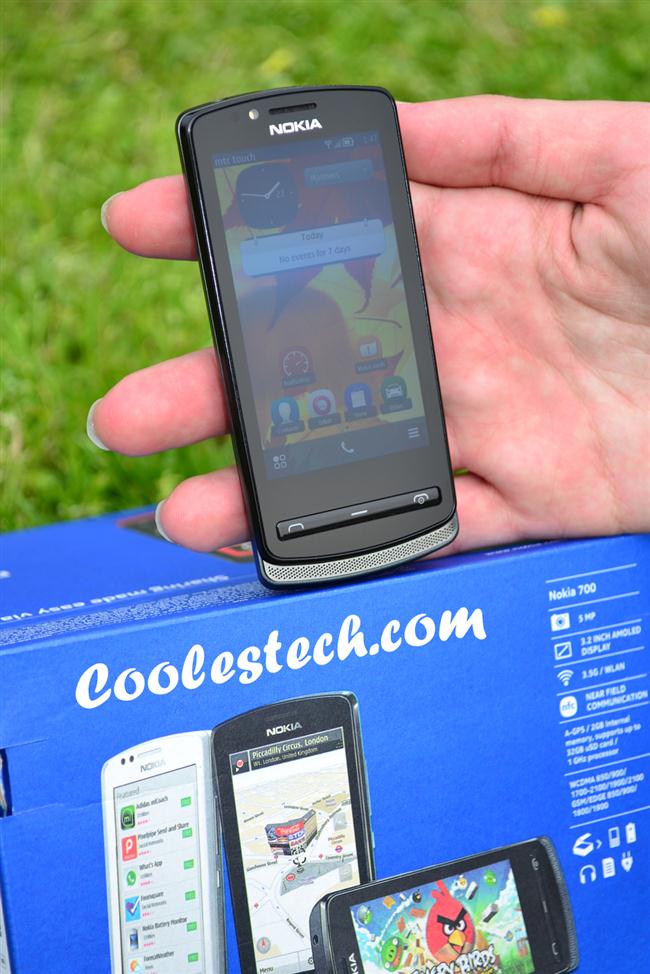 Symbian Belle is a very good OS. Make no mistake,  there is pretty much nothing that the iPhone can do that you couldn't also do with a good Symbian phone; it's true that the Apple Store is incredibly larger than the Symbian Ovi Store, but this definitely doesn't mean that Symbian is a weak OS, on the contrary, this should force Nokia to encourage developers to create more Symbian apps. As always, operating systems include minor bugs that needs to be reported in order to get fixed, now here's one:
If you have your contacts saved on your SIM Card instead of your phone memory, the voice command will not be able to find them. Now here's the settings I was using when I found this bug:
Contacts to display: several memories (Phone memory & SIM memory)
Default saving memory: SIM Memory
Now the name of the contact is X, we can see X in the contacts (saved on the SIM Card), but if we search for X using the sound command it returns "No match found". This is because (as I have realized) that the voice command only searches the phone memory neglecting the SIM Card although I have set the default memory to the SIM card and not to the phone memory.
Solution: As long as no update that fixes this bug is announced, you must copy your contacts to your phone's memory instead of keeping them on the SIM card only.
Cool Symbian Belle Trick:
  1- Go to Settings
2- Select Phone
3- Select Voice Commands
4- Open Settings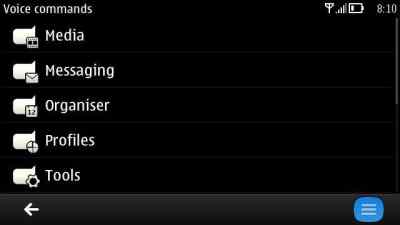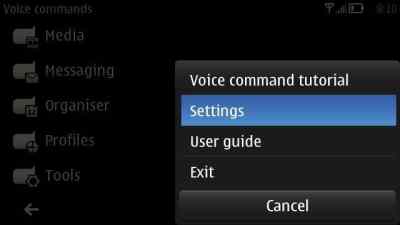 5- Change automatically accept to manual: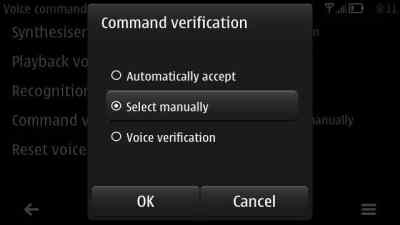 6- Start voice command (using the shortcut on the main screen or by holding the call key)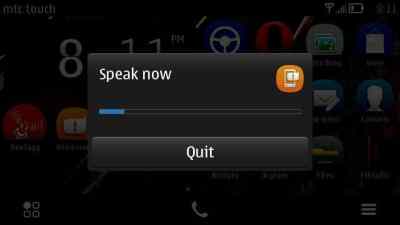 7- Just give any command or simply say a contact's name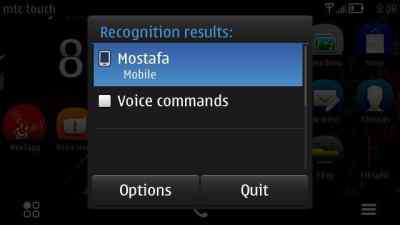 Now wait till the phone is locked (or you can manually lock it down)
The screen brightens up instead of turning off… now you've got an apparently damaged touch-screen!
Actually I found this out by coincidence after I used the voice command to copy a contact's number… I was shocked when I tried to use the phone again after sometime (it was automatically locked) 😉
 Solution: As long as no update that fixes this bug is announced, you'll not be able to fix it (who wants to fix it anyway :-P).
Frequently Asked Questions: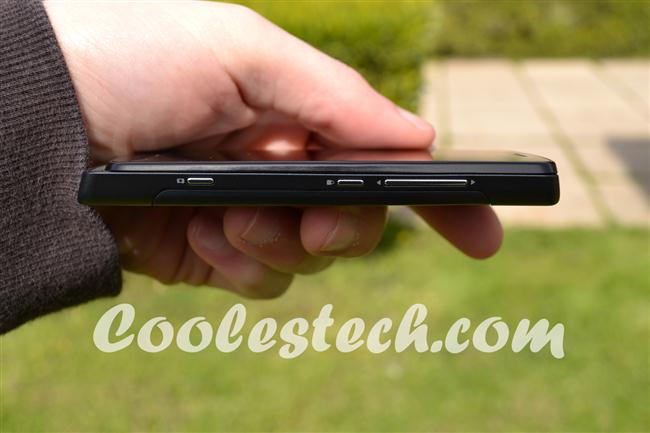 Note: These answers represent my personal point of view (not official ;-)).
1- Why did Nokia announce this phone after the Nokia Giants N8 & N9?
The Nokia 700 is a most appealing Symbian Belle device with 512MB of RAM and 1GB of ROM, while the N8 is of 256MB RAM and 512GB ROM (it's camera is great though, 12MP). The N9 runs on Meego, by which a lot of users preferred Symbian OS, you can read our review on it here.
2-Are You sure that this is the smallest officially announced phone?
Actually it's the smallest officially announced "SMARTphone", not the smallest phone.
3-Why would I buy a Symbian phone when Nokia is planning to stop supporting the Symbian OS by 2016?
Come on, now you must be kidding. So what if Nokia Stops supporting the Symbian OS by 2016? I mean that's after 4 years from now, stopping support doesn't mean your phone's death… it means that you wouldn't get anymore updates by then, but who cares? In four years you would probably buy a new, better, more powerful, and probably slimmer phone. No one can deny it, as technology is progressing incredibly everyday!
4-How to use unsigned apps (solution for "certificate error") on Nokia Phones: 
You can view our previous post here.
Special Thanks to: Hazem from Nokiaconnects, Ramzi Khayat for taking great photos of the phone for us, Moalla Ilani for capturing Sample images, and Mahmoud Basho for sending us the images for simplifying the "Belle OS Trick" procedure 🙂
Tags: 700, belle, carla, nokia, nokia 700, nokia phone, nokia tricks, smallest smartphone, smartphone, symbian, symbian anna, symbian belle, symbian tricks
Trackback from your site.