Nokia is Back, Let the Lumia Revolution Begin!
Nokia
is back, but this time coming with a special smart phone that is now pledged to be the revolutionary Windows Phone 7.x device! For Windows users that revolution is a favor indeed, connecting all windows media together in a very easy and smooth way.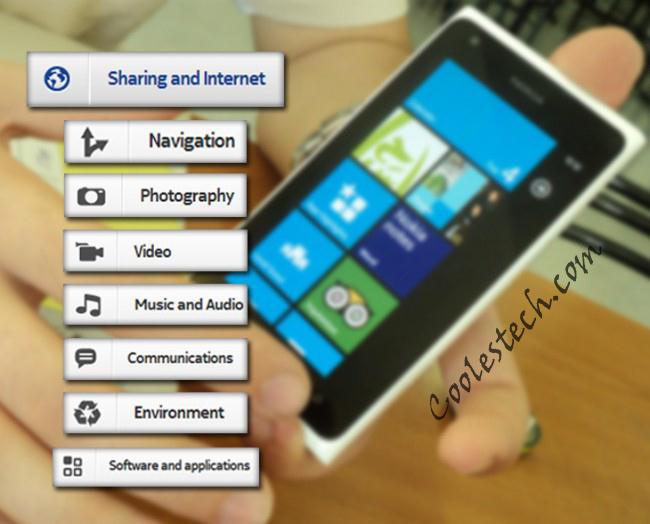 First, we would like to thank
Nokia Lebanon
for giving us the chance to be of the first to experience the Lumia 710 & Lumia 900 phones in Lebanon even before being available in the Lebanese Market. The main differences between Lumia 710 & Lumia 900 are related to screen size, weight, side keys, & quality of materials. For the complete comparison you can visit
PhoneArena
.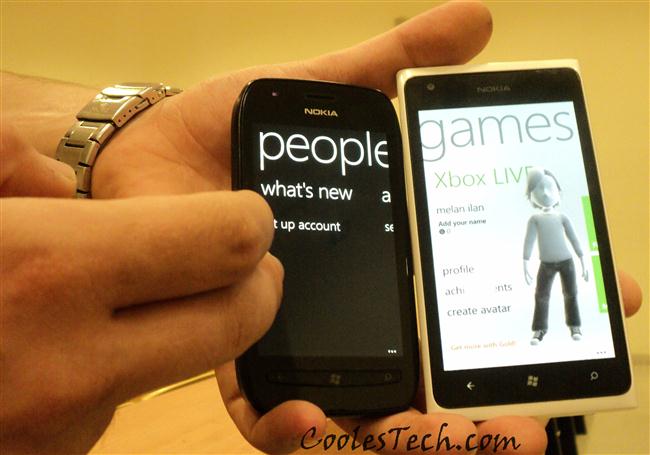 We will be talking about Lumia 900 as it's the winner over 710. So here we are, giving you the true image of this legendary collaboration between the Giants, Nokia & Microsoft!
A touch of the Lumia series: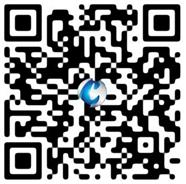 Before we start, you may want to see a Demo of windows 7.5 yourself! Follow the link:
http://m.microsoft.com/windowsphone/en-us/demo/default.aspx
You can also open the following  link on your smartphone to have a bit of the touch & gesture system 😉 :
aka.ms/wpdemo
(Generated by CoolesTech QrSpace)
Design & Hardware: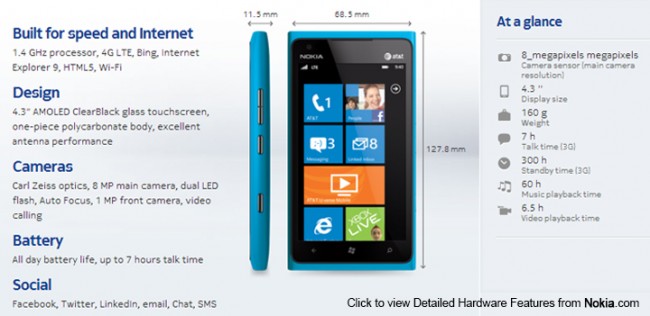 As you may have already known, Lumia 900 shares the
Nokia N9
design in addition to a camera side-button & three touch buttons placed to the bottom of the screen. The phone is heavy (160 g) but you know what they say, that's the feeling of holding a high value device 😉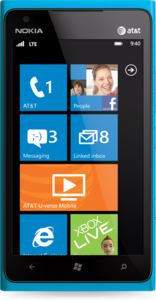 The phone features a 480 x 800 pixels, 4.3 inches (~217 ppi pixel density) AMOLED Corning® Gorilla® Glass multi-touch screen, along with a 8MP Carl Zeis camera capable of shooting 720p@30fps video. Hidden beneath is a 1.4 GHz Scorpion CPU & 512mb of RAM. You can view the full specs list on 
GSMArena
.
Camera:
The 8 Megapixels Carl Zeiss Camera with  video stabilization along with LED flash was quite responsive. Here are some sample images. You may also process these photos using advanced image enhancing programs such as Adobe Photoshop or GIMP, these are compressed photos:
(slideshow)
To download the untouched photos please
click here
.
Lumia 900, " THE UNBREAKABLE PHONE"
, here's what happened: While I was a friend of mine the phone features, he got annoyed as his phone got "Blown Away by Lumia"… In a glimpse, he threw the Lumia phone to the asphalt ground approximately from the height of his pocket, and guess what the results were… Here are the images: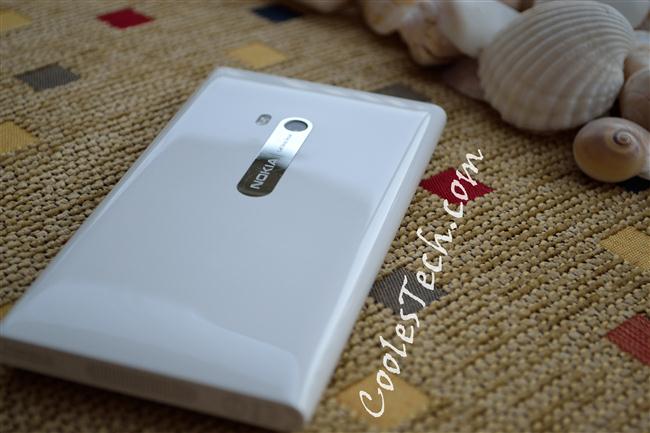 As you can see, only few hardly seen scratches are visible on the poly-carbonate cover,  the screen kept 100% working without any hidden or visible scratches, the most scratched part was the stainless steel at the back (near the camera).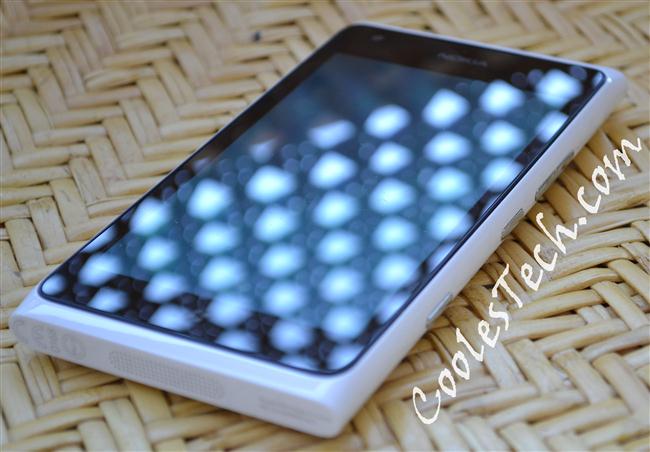 Another Screen Durability test we were shocked by was done by 
techcraver
 and uploaded to YouTube please watch the video: In a word, Nokia added to the Lumia 900 in other words are the features a smart phone holder can dream of! From fast performance to a Gorilla Glass screen and polycarbonate outer cover to HD Carl Zeis Camera…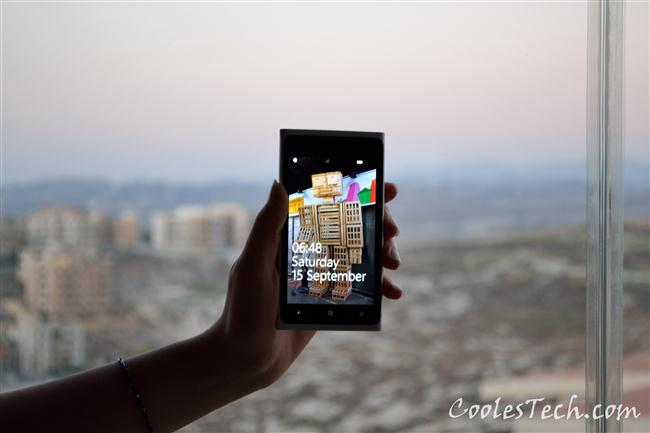 Flexibility of Windows Phone & "Out Of The Box" Software:
Everyone  has owned a Nokia phone before… even with Windows Phone OS, but trust me, the new windows phone 7.5 (and 8) is nothing we have seen in the previous versions. Everything is ready out-of-the-box. Most everyday-use software is already present on the phone by default, no need to download any social media or email apps.
Microsoft Office: Explore One note, Microsoft Excel, Microsoft Word, Microsoft Power Point. What's the big deal? You can simply finish all your work using Microsoft Office by synchronizing from pc to phone and vice versa by simply sharing the saved file to all your e-mails, or using SkyDrive, Office 365 to access your docs. email, calendar, and contacts, or by share point.
Blown away by Lumia
: Did you know that the Lumia Series can do "tricks" that no other phone can do, yes, not even iPhone or Android devices?
Social Integration: The phone comes with full social network integration including Facebook, Twitter, FoursSquare and a lot others. You may even send a message to all social and email accounts at once.

Images are grouped into "Camera Roll" & "Albums". The camera roll shows all photos taken by the phone camera… While the "Albums" grabs small resized images & photos directly from social networks such as Facebook & Twitter, and upon request shows them as if the images were locally saved on your phone!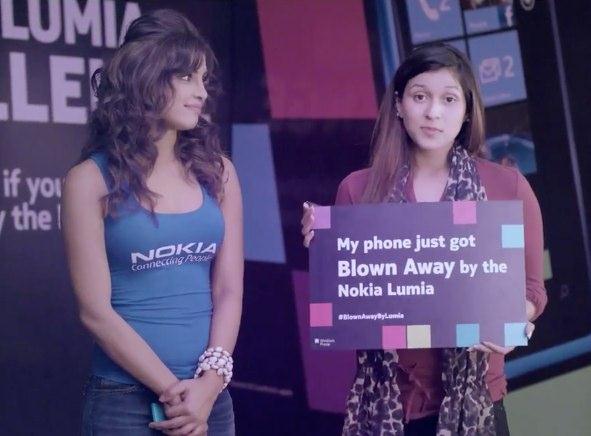 My Samsung Galaxy S2 has been blown away by Nokia Lumia… I was challenged to change my Facebook Profile Picture; the fastest way I could think of was to open the internet explorer, go to facebook.com, request the desktop version, go to settings, and upload the new image. Another way was to go to my Facebook profile, tap on my name/profile, tap on photos, browse the photos and choose on, and finally click on set as my profile picture.
However, with the Nokia Lumia phone that was a different story. My challenger simply opened the out-of-the-box Facebook app, gave it a tap on his profile photo and, in no time, the phone was asking for an image after showing the "Albums" & "Camera Roll" choices!
(Navigate downwards to "Desktop of Windows Phone" to see more great "tricks")
In addition to the "out-of-the-box" apps, you can download apps & games from:
Market Place: Collection of Apps, Games, Music, Podcasts. While the market is currently very limited, it's for sure that it will grow really fast as several smartphone manufacturers have started using Windows Phone. Microsoft Windows phone Xbox Live Games! All the games are to be downloaded from Xbox live market store and with 14 Days trial for non-free Games.
(slideshow)
GPS/Maps Navigation:
It's very well known that Nokia Phones are the best when it comes to GPS navigation; even the time it takes while offline to get your location is much faster than other phones. In addition to Nokia Drive & Nokia Maps, the phone comes with Bing Maps as well!
The Brilliant Multi-Tasker:
Did you know that you need not close or worry about background apps? Here's the brilliant solution by Microsoft: Background apps don't run in the background. Is it a joke? Apps in the background do not steal processing power and energy, they are simply tomb-stoned and are re-activated when you re-open them. In other words, there is no worry about an app taking up resources in the background. When you switch away from an app it stops running immediately, except if it's downloading something, in which it has 10 seconds to finish the download before it is stopped. An app will be completely killed if it's needed. The OS takes care of this for you 😀 How to close background apps (doesn't work on all apps): You can navigate between your apps. by pressing on back button for 2 sec. Choose the open app and double tap the "back" key, that's all 🙂
Desktop of Windows Phone:
Just press the third key of the bottom touch keys that looks like a magnifier and you will preview the desktop!
At the top of this screen you can see the bing instant search bar, and the background picture is automatically updated everyday by bing. The bottom buttons are the following: 1- Voice Commands. 2- Music: The app hears the music played next to you and recognize all details about the song! 3- Scout: The famous app that can help you find places near you, best known for tourism, restaurants, hotels, shops, highlights, places of interest. 4- Vision: This is quite cool! It can scan Qr codes, Microsoft tags, etc… In addition, it can identify images, giving you the ability to view more info about products including local prices; it can also return results of similar products/images as well.
Anti-Piracy, is it for our own advantage?
Moving files to Windows Phone is done using Zune, that's the only default solution available in order to have an access to your phone; you will only be able to add files of known extensions such as music, videos, pictures, register your account, phone updates, buy from market place… You will not be able to add any unknown file-type nor add Windows Phone Apps, you can't even get access to your phone as a Storage Device.
Cool trick to use your device a removable storage (enable USB Mass storage mode)
: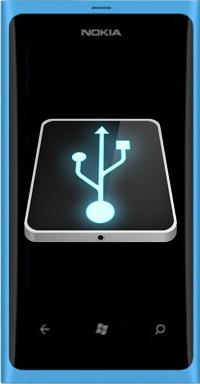 Simply run the following registry key:
 USB Storage Mode                                       Restore Original Settings
or see the whole tweak in detail
here
.
"Jailbreak"
: There is no easy way to "Jailbreak" your Windows Phone 7/8 Phone… However you may want to see this tutorial (
We have not tested this method, we are not responsible for any consequences related to trying this method in anyway, please be careful; this may void the phone's warranty
):
http://bestiphoneapps.nl/best-iphone-apps/how-to-unlockjailbreak-wp7-windows-phone-7-sideload-apps/
Customizing the ringtone:
iPhone users aren't new to this. To have your own song a ring tone please read this 
article
 you will be required to use Zune. To set it to vibrating mode, press the volume toggle keys at the right side of the phone, a menu appears at the top of the phone, with a simple tap you will be able to change your phone from ringing & vibrating mode to vibrating only. The option to make your phone totally silent requires going to the phone settings -> ringtones + sounds, and turn vibrating mode off. So what's next? We'll be waiting for Lumia 920 that features Windows 8 & wireless charging!
Special thanks to Hazem from NokiaConnects; Rola, Ramzi, Abdullah Khayat; & Mahmoud Basho.
Tags: 710, 800, 900, lumia, lumia 900 review, nokia, nokia lumia, nokia lumia 900, nokia lumia 900 review, review, windows, windows 7.5, windows phone, windows phone 7, windows phone 7.5